About the Rhododendron Walking Festival
The Rhododendron Walking Festival is the brainchild of two volunteer groups in the Knockmealdown Mountain region.
Siul Eile (www.siuleile.com) is a group formed to bring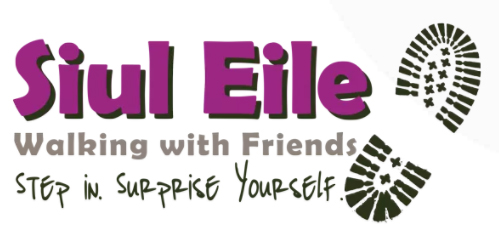 rural communities together to form walking programs and challenges making use of the under-utilised local environment of each individual community. Walking programs are built around using quiet local country roads, forest paths, tracks and trails. Programmes are designed to help local communities live quality, healthy lives, socialise together and to combat rural isolation.
and
Knockmealdown Active (www.knockmealdownactive.com) is a multi-community initiative to promote trade and tourism in the communities at the foothills of the Knockmealdown Mountains in Co. Tipperary. The communities involved are Ballyporeen, Clogheen, Goatenbridge, Ardfinnan and Newcastle.

It has undertaken a range of activity-based initiatives over the past half dozen years. It has been instrumental in the renovation and way-marking of St. Declan's Way (an ancient 104km pilgrim route from Ardmore to Cashel) and runs events along the five stages of the route. Recently it has cleared and waymarked the 'Knockmealdown Way' 34km linear route which features in the Rhododendron Festival's Saturday Itinerary. It also runs the perennially popular 'Knock ME Down Challenge' each year. This timed event involves a 30km cycle, 5km run & 0.5km Kayak run on Baylough lake.
Both these organisations are working together to make the Rhododendron Walking Festival a reality and a success.