Rhododendron Walking Festival
We are delighted to have the Rhododendron Walking Festival back in 2022. We have a super line up of walks that take in the most scenic areas of the stunning Galty Vee Valley. The picteresque Valley becomes a global phenomenon as it turns pink and purple for a couple of weeks while the rhododendrons are in full bloom. The June Bank Holiday weekend is the best time of year to experience the Galty Vee Valley as local guides will take you deep into the Valley. Experience some of the exclusive off the beaten path trails that have especially been put on for the weekend. We know the walks and scenery will blow you away and the amazing hospitality with delicious refreshments and live entertainment has participants rushing back to book in for our future walks.  Booking is now open for the 2022 Festival. There are walks for all ages and abilities, simply choose which walk(s) suits you best and quickly book as some of these wonderful walks will sell out before the June Bank Holiday weekend.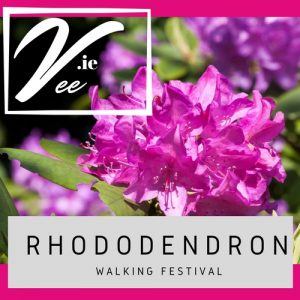 In summer 2018 the inaugural  Rhododendron Walking Festival took place along the tracks and trails of  Clogheen and surrounding areas (see the videos at the bottom of the page if you don't know the area). 2018 was a huge success and the 2019 event was even more successful, with over 1,000 walkers taking to the beautiful tracks and trails of the magnificent Galty Vee Valley surrounded by the Knockmealdown and much celebrated Galtee Mountains giving a perfect backdrop to the walks. . The onset of the Covid-19 pandemic caused the much anticipated 2020 and 2021 festivals to be cancelled.
The ever industrious Rhododendron Walking Festival committee have since added more events to the calendar with the Petticoat Loose Haunted Hike on at Halloween and the not to be missed Winter Solstice walk on Christmas week to Knockshanahullion a magical way to kick off the festive season.
If you wish to be informed when our events are ready for booking just sign up for updates with your name and email address in the subscription box on the right hand side of the site and we'll let you know what is on and when.
                                                              In Association With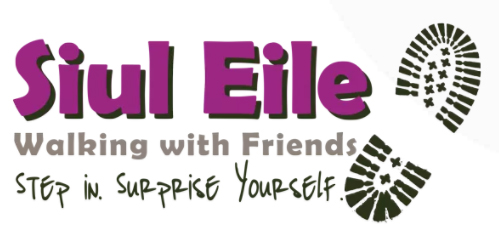 You can also keep up to date with the Rhododendron Walking Festival at our Facebook Page – Facebook.com/VeeWalks.
If you wish to receive updates on events before, during and after the next festival please sign up on the Subscription form to the right of the page.
_____________________
Connect with Us
_____________________
Video created by Jack Allen during the 2018 event.
Thank you for your interest.