Rhododendron Walking Festival
In summer 2018 the inaugural 'Rhododendron Walking Festival' took place along the tracks and trails of the Knockmealdown Mountains and surrounds (see the videos at the bottom of the page if you don't know the area). 2018 was a huge success and the 2019 event was even more successful, with almost 500 walkers taking to the beautiful tracks and trails of the Knockmealdown and Galtee Mountains.
This much anticipated event will be held again in 2020 over the June Bank Holiday Weekend (May 29th, 30th, 31st and June 1st). If you wish to be informed when walks are ready for booking just sign up for updates with your name and email address in the subscription box on the right hand side of the site and we'll let you know what is on and when.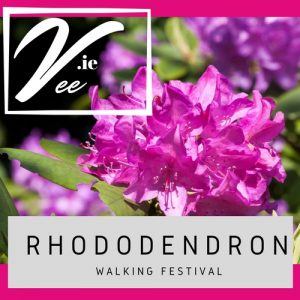 All events will take place while rhododendron plants on the slopes should be close to or at full bloom, through the June Bank Holiday weekend – refer to the '2020 Events' tab, once it has been initiated, for further information.
You can also keep up to date with the Rhododendron Walking Festival at our Facebook Page – Facebook.com/VeeWalks. via our Twitter account at Twitter.com/VeeWalks or our Instagram account at Instagram.com/VeeWalks.
If you wish to receive updates on events before, during and after the next festival please sign up on the Subscription form to the right of the page.
_____________________
Connect with Us
_____________________
Video created by Jack Allen during the 2018 event.
Thank you for your interest.