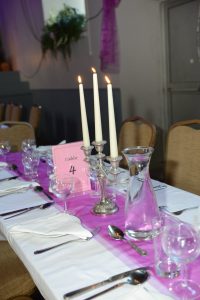 Party Time!
When the walk is over, it's time to sit back, relax and put back on those calories you have just burnt off.
Our fantastic catering team are always on hand to provide you with beautiful freashly cooked food. We always have a choice of two dishes, generally hot and cold and our menu changes daily. We also cater for anyone with special dietary needs.
We transform an 19th Century Former Church of Ireland into a beautiful banqueting hall.