About the Rhododendron Walking Festival
The Walking Festival is organised by the Rhododendron Walking Festival Committee, comprising of locals from the foothills of the Knockmealdowns and Galtees, in conjunction with  Siul Eile.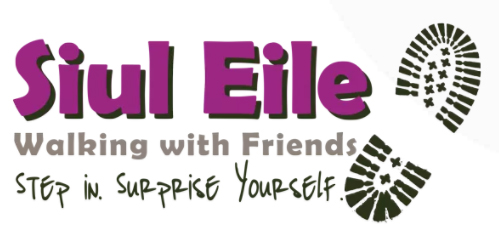 Siul Eile (www.siuleile.com) is a walking movement to bring communities together to form walking programs and challenges making use of the under-utilised local environment of each individual community.
Walking programs are built using quiet  country roads, forest paths, tracks and trails.
Programmes are designed to help local communities live quality healthy lives, socialise together and to combat  isolation. Siul Eile, since its foundation by local Clogheen man Liam Fleming in 2016, has now spread its impact to villages and towns throughout Tipperary, facilitating over 50,000 walks in those communities to date (July'22)
Siul Eile also organise Walking Events throughout the year from short walks to long hikes using forest paths, roads, tracks and trails. With many more events in the pipeline for 2022.
_____________________________________________________________________________
The Rhododendron Walking Festival Committee would like to acknowledge the support of Tipperary County Council, without whom any of our events would not be possible.
Furthermore, sincere thanks to Coillte for the use of its lands and its continued support.
Connect with Us   Facebook
_____________________
Thank you for your interest.