Rhododendron Walking Festival Itinerary 2020
The 2020 Rhododendron Walking Festival Itinerary is below. Events are not yet available to book, but if you use the email signup form on the right hand side of the homepage you'll be updated when booking opens. If you click on the Routes tab you can view maps of each walk over the festival weekend.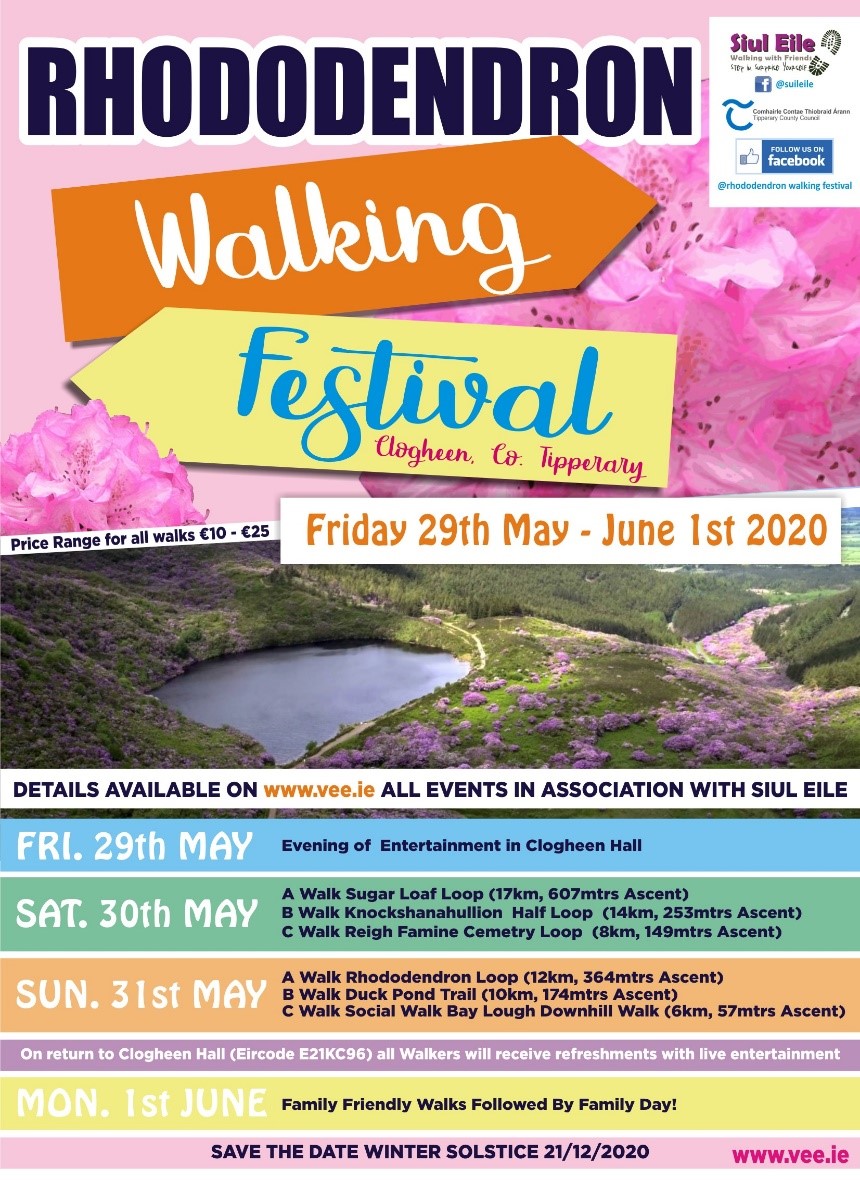 Friday May 29th: 
Evening of Entertainment in Clogheen Community Hall.
Saturday May 30th: 
A, B & C grade walks beginning from Clogheen Community Hall – (Eircode E21 T264).
Sunday May 31st: 
A, B & C grade walks including the Rhododendron Loop. 
Refreshments and live entertainment in Clogheen Community Hall on return.
Monday June 3rd
Family Friendly Walks followed by Family Day.